Switch On The Fly Tuning (SOTF)
As ECUWEST is now the exclusive Australian agent for EZLYNK, we can offer Switch On The Fly (SOTF) tuning for many of the American trucks, and hopefully also for Toyota 200 and 70 Series as we roll out EZLYNK connectivity with these vehicles early 2020.
SOTF tuning can also be called Driver Selectable Tuning or DST tuning and DST Switches – SOTF = DST
So what is SOTF tuning? When the vehicle has been tuned with a SOTF compatible tune and a SOTF switch has been correctly installed, we are able to set the vehicle up so that 5 different power levels can be accessed at any time, meaning you can switch between these tunes without having to flash new files to the vehicle, or even without turning the vehicle off. You can literally switch between the power levels as you drive.
This has many benefits apart from just being a cool gimmick to have in your truck.
If you want to have a play with a high power tune you can do so (drags, low ambient temperatures etc), you can also ask us to make No. 5 tune a bit richer than you would normally have in a tuned diesel giving you a nasty power tune that'll rip smoke. And just as easily you can have the other 4 settings incrementally go up in power from that of stock to the highest safe AFR tune in number 4. We normally suggest 3 to be a good towing tune, being a bit leaner to give a safety margin on hot days and high loads.
If you opt to have a Permanent Send and Receive capability with your EZLYNK you can also try different power settings with a TCM tune present or not for the lower power settings as some guys find the high line pressure TCM tunes to be a little harsh, even though this is there to help preserve the clutch pack in the transmission under the higher torque that tuned engines produce.
SOTF Tuning Results Ford F-250 Powerstroke 6.7L
SOTF tuning wont give better peak torque and power figures (unless you opt for a deliberately rich No.5 tune) than a single tune customised to your vehicle.
You can see the results for the 6.7L Powerstroke here. It just provides you with some flexibility.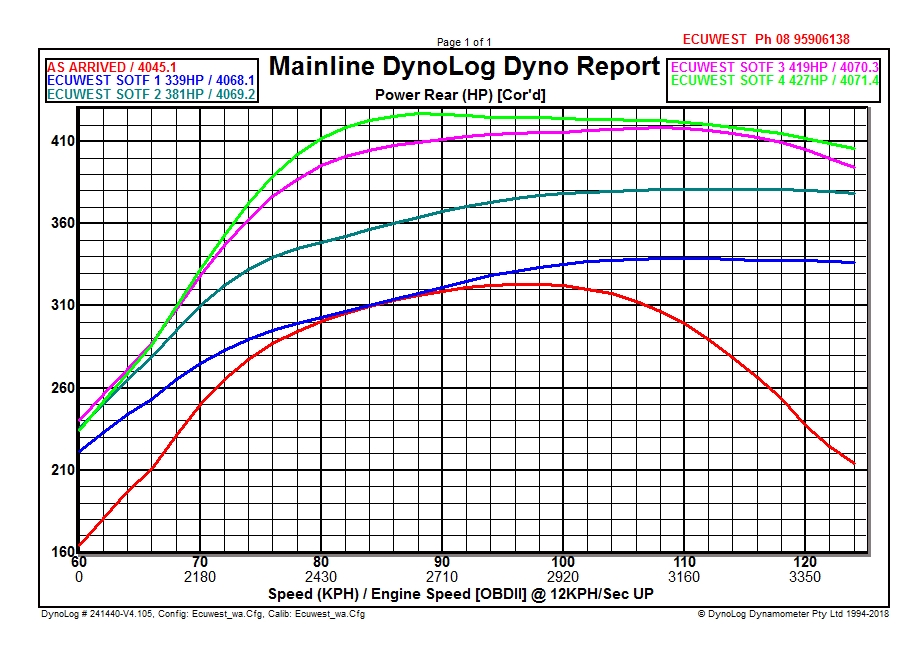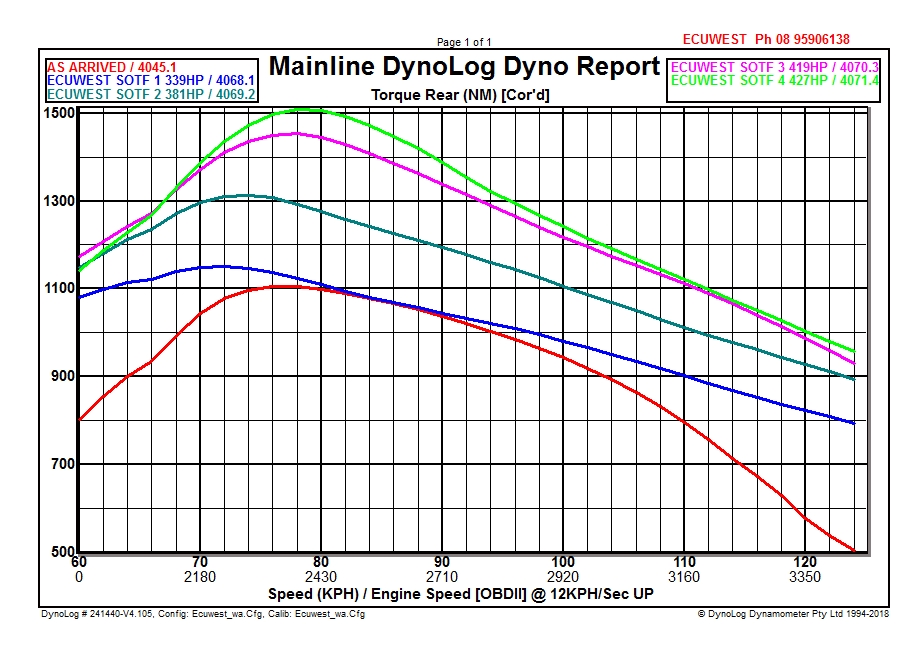 SOTF Tuning Results LML Duramax 6.6L
Its much the same story for the Chevrolet LML Duramax found in the GMC Denali and Chevrolet Silverado 2500HD models.
We will post Dodge Cummins SOTF figures soon.
For now SOTF tuning is not supported for the LMM and L5P Duramax
SOTF Tuning Pricing
You can find pricing for our custom dyno tuned 5 position SOTF tuning via our Vehicle Search Page here for your particular vehicle.
Alternatively, we also offer the SOTF Switches and Tuning as part of our Power Packages which we can bundle up and ship out to you – pricing can be found through our Power Packages found here for your respective brand and model.